"I should be glad if others, especially the young Negroes were to be free…That liberty is a great thing we may know from our own feelings, and we may likewise judge so from the conduct of the white people in the late war. I must say that I have hoped God would open their eyes, when they were so much engaged for liberty…"
"If we should ever get to Heaven, we shall find nobody to reproach us for being black, or for being slaves."
—Jupiter Hammon, An Address to the Negroes of the State of New York given September 24, 1786, at 76 years old, after being enslaved for his entire life.
I.
For giving voice to slavery's strangled cries,
Just dig for his lost words, stitched in the loam—
Under red roots… between white alibis—
Patterned in clay, the fossils of each poem
Interred; the earth, a dark star-spangled quilt.
There in a trench in the Lloyd Manor wood,
Earth is splayed open, like a mouth of silt—
Revealing what the past misunderstood,
Heavy with relics—bones, shells, broken shards.
And now I want to quarry him a crown;
Make it of laurel, suitable for bards—
Make it of slave's thorns, smoothed and filed down.
On history's knees, unbind the buried shame—
Not resting till a ring surrounds his name.
—Annabelle Moseley, from "Unearthing Jupiter: A Crown for a Slave," a crown of sonnets dedicated to Jupiter Hammon. Written at Joseph Lloyd Manor, 2010-2011, during her residency there.
---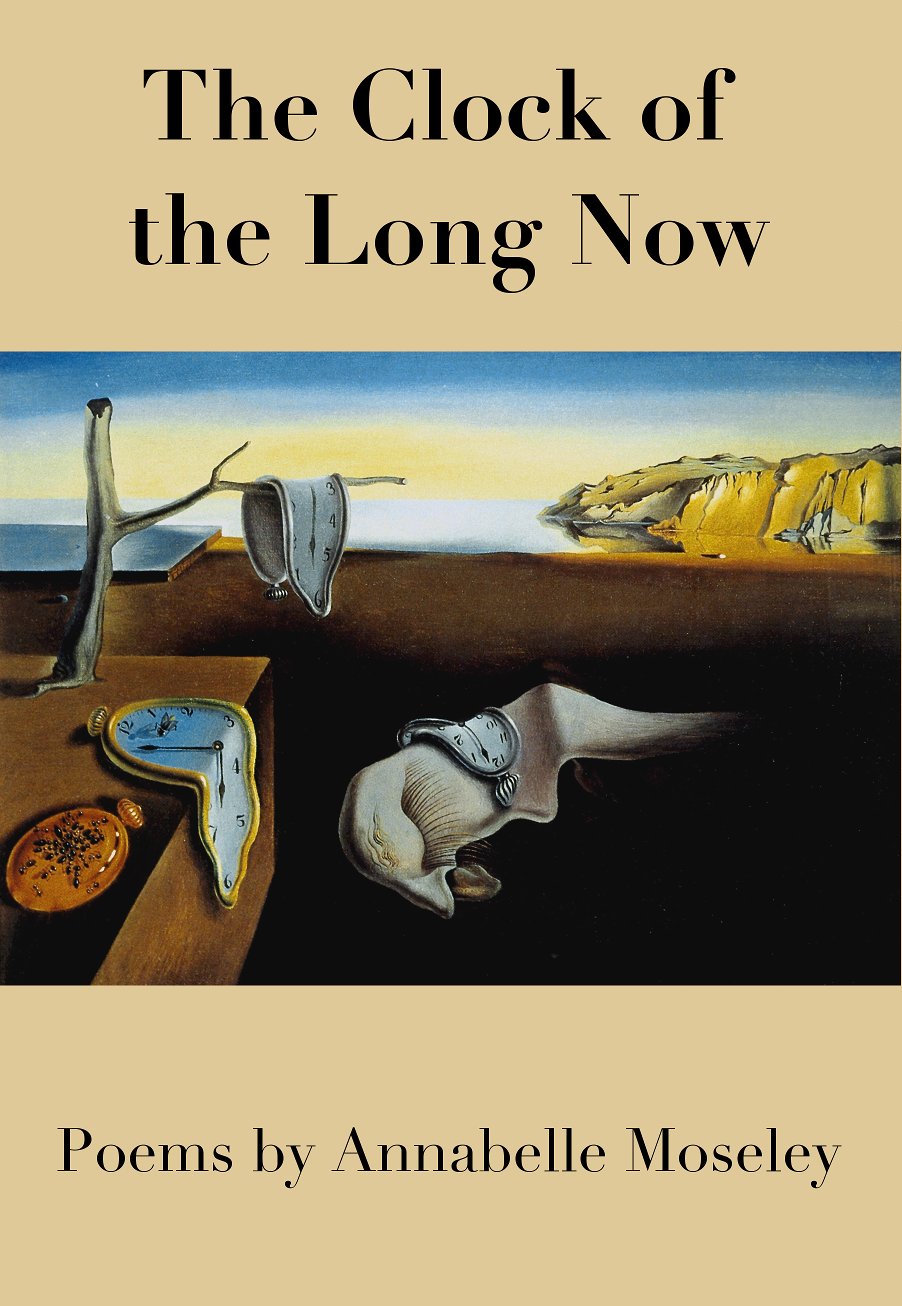 The Clock of the Long Now treats the subject of time in many forms. From myth and ancient scripture, to a clock that will keep time for the "deep future," to time travel made possible through an historic house, and the light of poetry, this collection is a pilgrimage through measured time to sacred time. Written completely in sonnets, The Clock of the Long Now reminds of the individual clocks each of us carries within us always, the human heart.
Now available from Amazon and Barnes & Noble