Our house clocks stopped the day my father died—
at three, the very hour that he passed.
No catch of shifting gears, no pulse defied
his absence. Time itself mourned him. The past
and future froze in one long pause. We kept
this lack of measured music, mourning him—
the clock-lover and watch-buyer. Except,
time offered itself up in grief. The trim
minutes and hours that my father filled
grew greedy to engorge themselves with him.
And days after his death, a parcel thrilled
when it arrived. He had ordered a slim,
black-banded watch. On its face, a Dalí
painting of melting time. His memory.
One summer night in childhood, I ran
chasing a firefly. Then I let go.
That is the way my father died; the man
felt time dripping off of his fingers: slow,
honey-paced drizzle. But he shook it free
when he beheld a distant speck of light,
and lunged, then with a laugh, fell forward. He
rejected past and future for the bright
and promised steadfastness of the long now
My father's unworn watch bore on its face,
between the marks of twelve and six, the brow
of dripping, melting time. And likewise, grace
had marked my father's countenance, though age
had not. He had not reached the fading stage.
---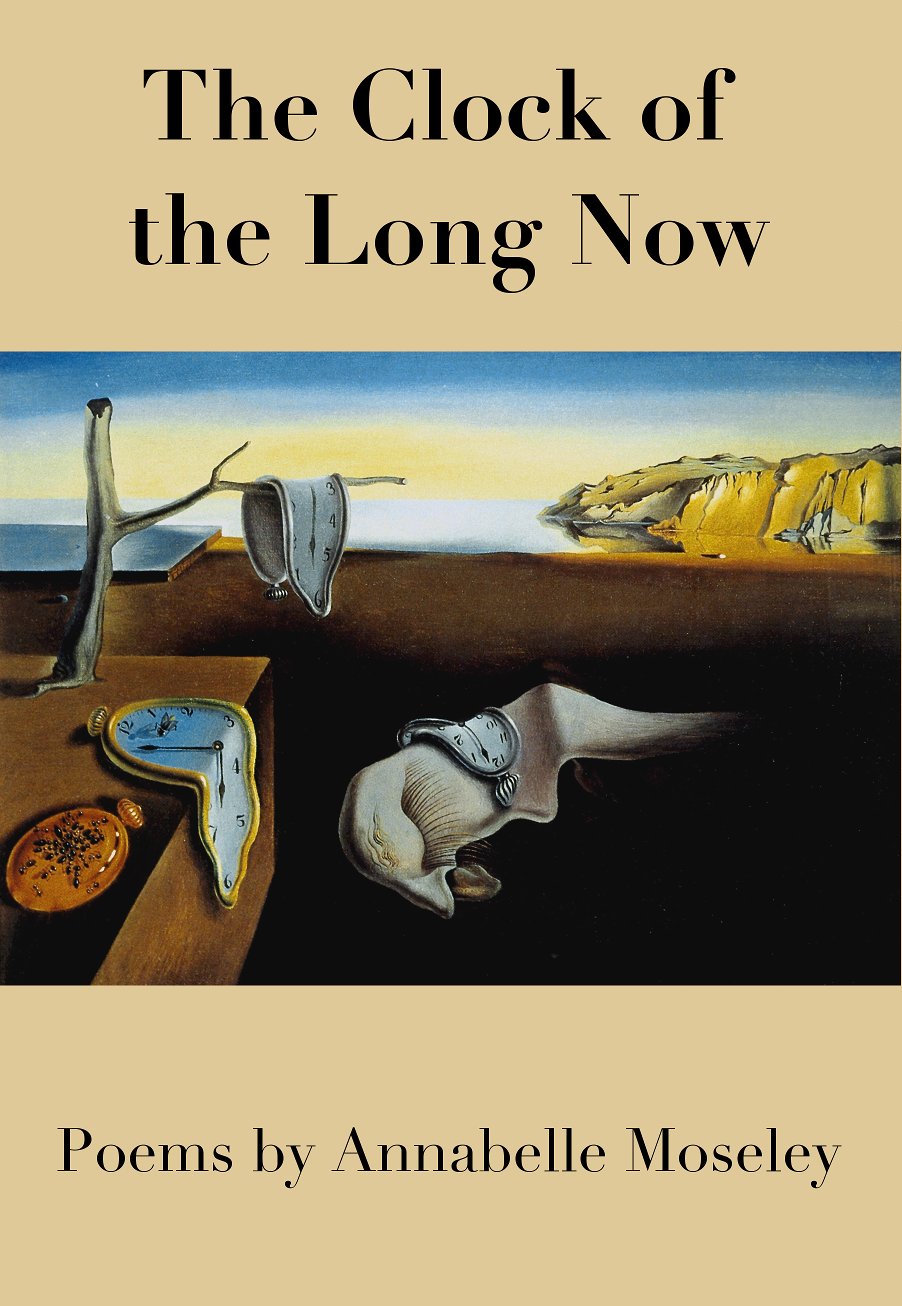 The Clock of the Long Now treats the subject of time in many forms. From myth and ancient scripture, to a clock that will keep time for the "deep future," to time travel made possible through an historic house, and the light of poetry, this collection is a pilgrimage through measured time to sacred time. Written completely in sonnets, The Clock of the Long Now reminds of the individual clocks each of us carries within us always, the human heart.
Now available from Amazon and Barnes & Noble