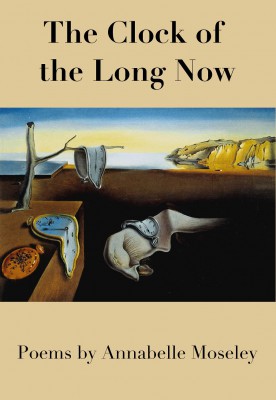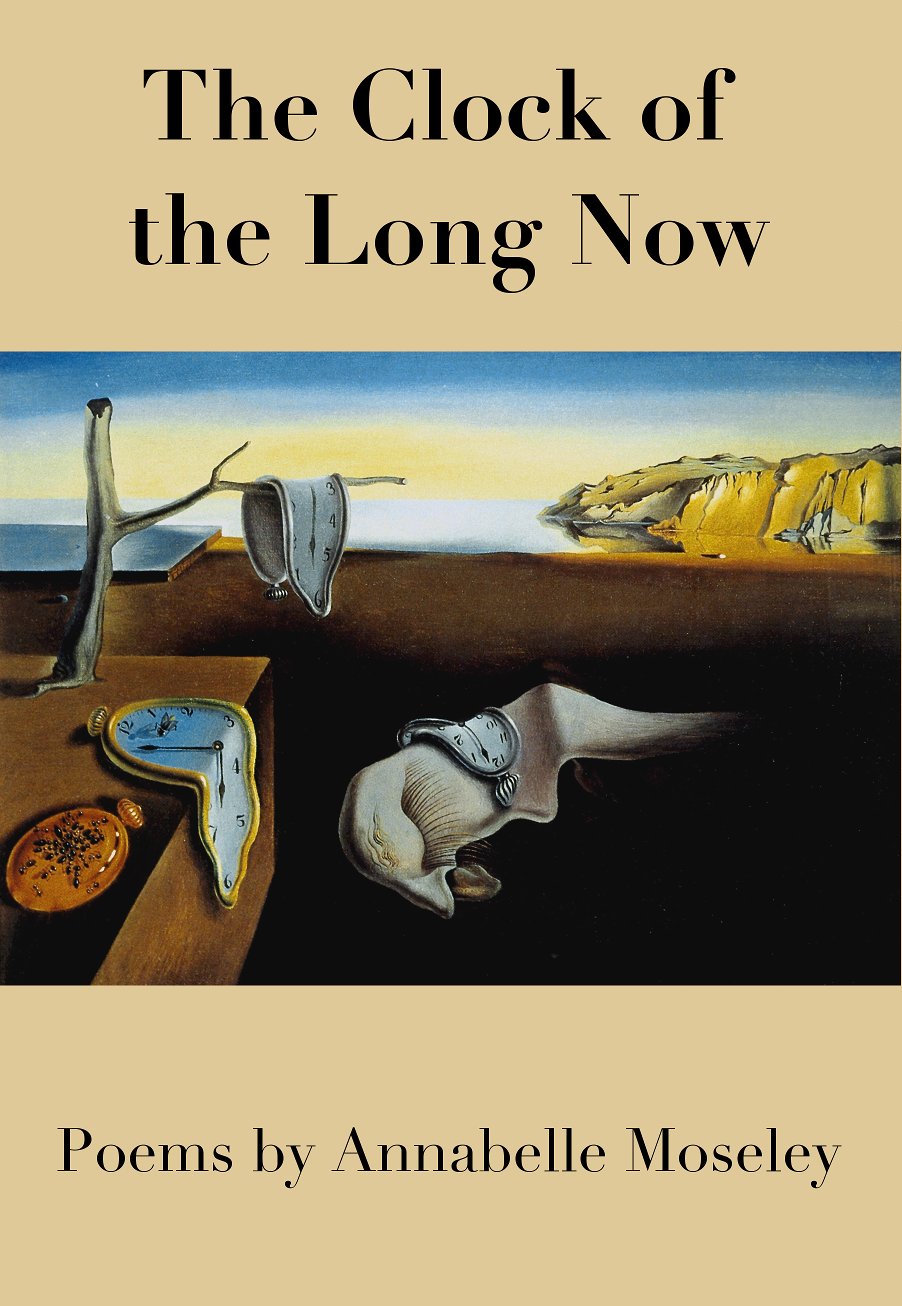 This best-selling poetry collection is available from Amazon and Barnes & Noble
"The Clock of the Long Now is a solid addition to any poetry collection."
—Midwest Book Review.
The Clock of the Long Now treats the subject of time in many forms. From myth and ancient scripture, to a clock that will keep time for the "deep future," to time travel made possible through an historic house, and the light of poetry, this collection is a pilgrimage through measured time to sacred time. Written completely in sonnets, The Clock of the Long Now reminds of the individual clocks each of us carries within us always, the human heart.
Read featured poems from The Clock of the Long Now

Published by David Robert Books
ISBN: 978-1936370573
96 pages
$18.00
"Annabelle Moseley's The Clock of the Long Now is an astonishing first book: well organized, metrically accomplished, and thematically tight. Moseley is at home with a wide range of subject matter—from personal story to Biblical account—and her topics are of equal interest. The book is a showcase of sonnet forms, including a tour de force series of mirror sonnets, and shows a depth of feeling that matches her technical skill. She is easily one of the best formal poets of her generation."— Kim Bridgford
"I can't think of a recent poetry collection that pursues a more ambitious project more successfully than Annabelle Moseley's The Clock of the Long Now. Moseley unscrolls a diverse set of elements that could easily fly apart in the hands of a lesser writer and combines them into a beautifully integrated whole. It consists entirely of virtuosic sonnet sequences (some of whose members read equally well when the order of their lines is reversed!). The book's unity reflects the life of Moseley's materials in her own mind, heart, and imagination. If you're looking for a reading experience of uncommon richness, depth, and feeling, you'll find it in The Clock of the Long Now."— Daniel Brown
"Annabelle Moseley's poems establish human connections based on difficult choices, loss, pain, self-awareness, and redemption achieved through both personal love and the discipline of art. This passionate, thought-provoking first collection consists entirely of sonnets, discrediting the notion that form is somehow hostile to sense and inhibits passion. Moseley not only knows how to read the human heart, but also, thanks to her mastery of craft, conveys what she finds there in a voice that doesn't sound like anybody else's."— Rhina P. Espaillat
"Moseley's formal and lexical rigor are a bracing delight, her silence and sound elemental as Fitzgerald's Rubaiyat. The mirror sonnets are a particular triumph. This is a terrific debut."— Sarah Manguso